Give us a review. 
Like & share

for discount on-line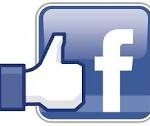 Combining an holistic approach with the latest in nutritional advances, Fibregenix Feed Balancers have been created to ensure your horse will be healthier, happier and more stress free throughout his lifetime and able to perform and look at his very best.
Our unsurpassed formulations are made with all natural ingredients and are 100% free from whole cereals and molasses.
Prime Original
Super conditioning $2.30/day
Poor Coat and/or itchy skin

Poor quality Hooves

Hot, fizzy behavior

Poor Digestion & gut health

Needs post ulcer dietary support

-Dietary support after drug treatments eg Bute/ antibioitics

Needs Condition &/or Top line

Good Do-er

Grain Intolerant

Broodmares/foals & youngstock

Over weight

Needs dietary support for metabolic issues

Age related issues

In hard work

Performance or stamina issues

Colic prone, colitis or scouring issues
Lami-Low Cal
Diet balancer $2.40/day
Poor Coat and/or itchy skin

Poor quality Hooves

Hot, fizzy behavior

Poor Digestion & gut health

Needs post ulcer dietary support

-Dietary support after drug treatments eg Bute/ antibioitics

Needs Condition &/or Top line

Good Do-er

Grain Intolerant

Broodmares/foals & youngstock

Over weight +Needs dietary support for metabolic issues

Age related issues -In hard work

Performance or stamina issues

Colic prone, colitis or scouring issues
Platinum Pro
Performance & Veterans $2.60/day
Poor Coat and/or itchy skin

Poor quality Hooves

Hot, fizzy behavior

Poor Digestion & gut health

Needs post ulcer dietary support

-Dietary support after drug treatments eg Bute/ antibioitics

Needs Condition &/or Top line -Good Do-er

Grain Intolerant -Broodmares/foals & youngstock

Over weight -Needs dietary support for metabolic issues

Age related issues +In hard work

Performance or stamina issues

Colic prone, colitis or scouring issues
We can assist you with:
General Feed advice

Tailored Feed Programmes

Specific issues such as poor condition, obesity, metabolic, aged horse issues, joints, digestive problems

Breeding and performance diets