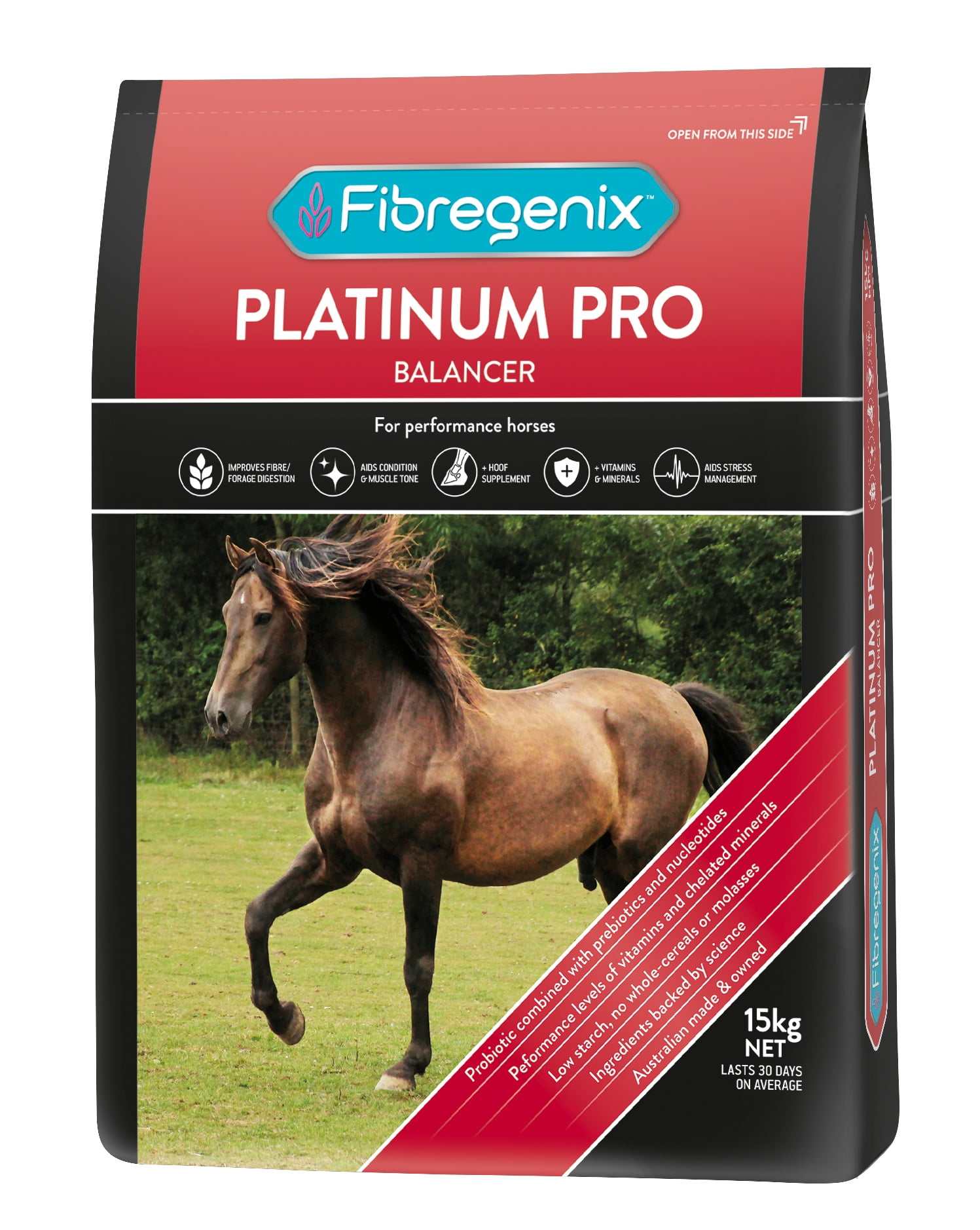 Fibregenix Platinum Pro is the best choice for:
feeding performance horses
veterans and
those with compromised digestive systems
such as ulcer prone
colics and scouring
supports the gut during courses of medications such as antibiotics.
PROBLEM SOLVER: This is a technically advanced feed balancer that takes equine nutrition to a higher level. Its unique formulation delivers the optimum balance and level of each nutrient with a synergistic effect to promote optimum health and performance.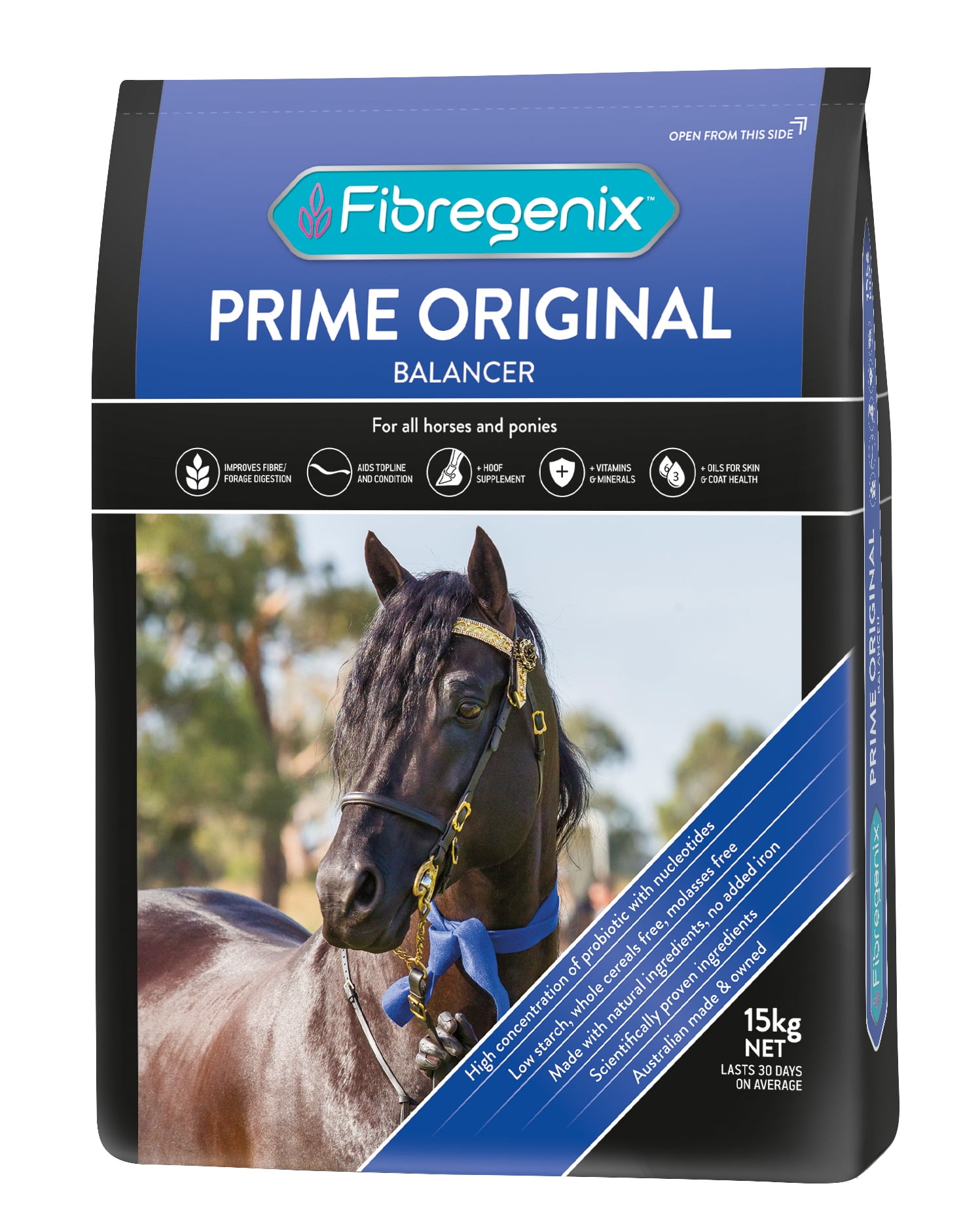 Fibregenix Prime Original is the best choice for leisure horses and ponies, showing, dressage up to and including Novice/medium level and broodmares, foals and youngstock.
PROBLEM SOLVER: If you have a horse or pony that's could do with more condition, has poor quality hooves and/or has a coat that has lost its sparkle, perhaps his digestive system isn't quite as healthy as it should be which is affecting his temperament, then Fibregenix Prime Original is the product you need.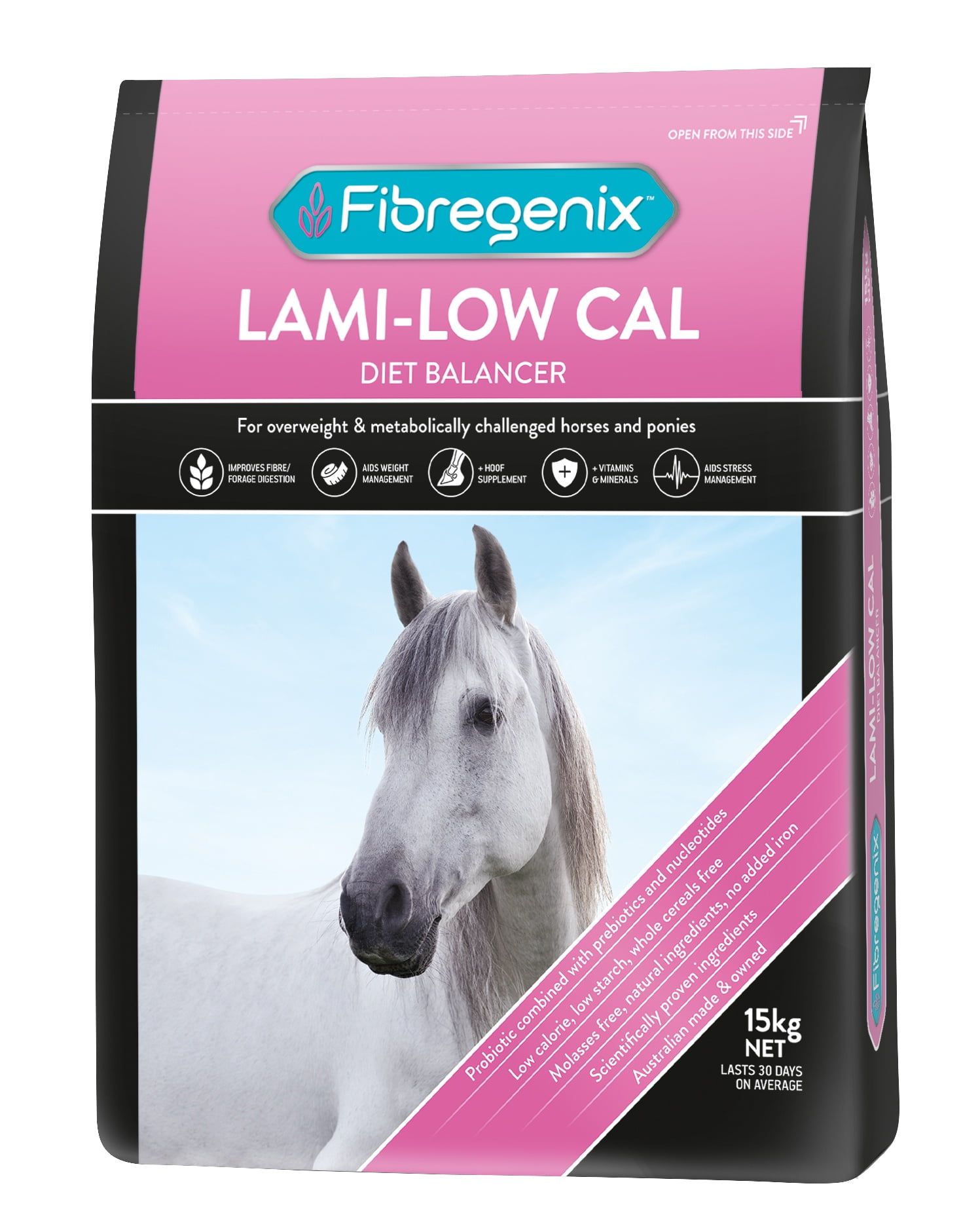 LAMI LOW-CAL
For all overweight horses and ponies, good-doers, laminitic or other metabolic conditions, confined to stable/convalescence
PROBLEM SOLVER
Managing the diets of overweight or laminitic horses and ponies is often a huge headache for owners.  Neither category should be starved as this can lead to further issues such as ulcers or colic as well as mental stress.
Dietary restrictions, however, are often necessary which usually means that horses and ponies can be missing out on vital essential nutrients, and this is when Lami Low-Cal can play an integral part in the diet.  Lami Low-Cal can bridge those nutritional gaps and the digestive enhancer and gut health packages included in the formulation will assist in reducing acidosis and stabilising the gut PH as well as improving forage digestion. This will keep your horse or pony replete with the nutrients needed on a daily basis to ensure he stays healthy.  Lami Low-Cal is super low in starch and sugar and additionally contains no added iron so it is ideal to feed to insulin resistant and Cushing's horses and ponies.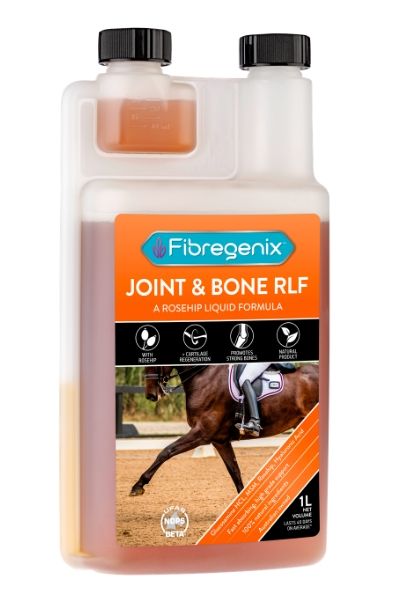 Horses and ponies in work, young growing horse, veterans
Problem solver:

 

Fibregenix Joint & Bone RLF combines a comprehensive range of scientifically proven ingredients, targeting the many varied causes of joint problems such as injury and arthritic issues. Ground conditions that change from hard, concussive conditions to soft ground conditions can cause soft tissue injuries such as strains, Liquid Joint & Bone RLF can assist in the repair of soft tissues.
Today's active working horse will inevitably experience wear and tear on joints and degenerative and inflammatory joint issues such as arthritis are common in older horses but can occur at any age.   Rosehip contains glycosides which have anti-inflammatory properties which may assist in reducing inflammation associated with degenerative joint disease and where there is swelling due to injury.
Young developing horses may benefit from the cutting-edge bone supplement that will promote the development of strong, dense and provide the minerals required to do so.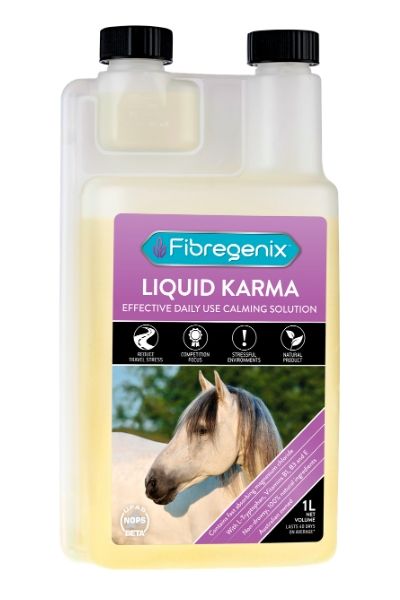 All types of horses and ponies including pregnant or lactating mares
Problem solver:
Stress can occur when there is a lack of magnesium in the horse, and the horse's magnesium stores can also be quickly depleted when traveling and competing.  Spring grass is also renowned for being low in magnesium which is a contributing factor as to why horses and ponies often seem to become more excitable this time of year.
This is when feeding a readily available water-soluble source of magnesium-based calmer can really help.