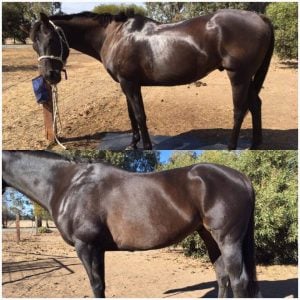 "All I did was changed to Fibregenix, that was literally it – l didn't increase his work or anything. So stoked with Fibregenix!" Sophie T, Victoria.
"The amount of research and knowledge that has gone into creating these feed balancers is amazing, the best thing I've ever done was swap all my horses to a balanced diet containing Fibregenix" Amy Stemp, NSW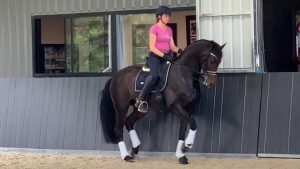 Would you like a year's sponsorship?
We're not necessarily looking for four star event riders or Grand Prix dressage gurus. What we are seeking are real riders, who love nothing better than riding, training,competing and sharing all the details of their equestrian life and who want further exposure in the horse World and the chance to show off their talent.
How to enter:
Applications are open now, and it's super simple to apply – visit our Fibregenix website www.fibregenix.com.au for all the details. You will need to fill in a form to tell us a few details about yourself and your equestrian experience. Add a photo of yourself and your horse or pony if you wish. To increase your chances of winning, upload a short 1-2 minute audition video from your phone introducing yourself and your horse and tell us why you deserve to be chosen for the Fibregenix 1 year's sponsorship. A bit of riding footage is fine (but not essential) but the majority of the audition should be you talking direct to the camera. (Most major video formats are accepted – if you have any issues please contact us direct and we may be able to make alternative arrangements. *Please note, if your entry incorporates music or images, you must own the rights to use that material. Entries which contain copyright-controlled material will be rejected. You have until 30th June 2019 to apply and the top 4 successful applicants will be notified by 5th July 2019. Those 4 who are successful will then be published on the Fibregenix web site and the public will then vote for who they feel should be the winner, so make sure that you get all of your friends and family to vote for you. We will remind everyone via a post on our Fibregenix Australia Facebook Page. We can't wait to see all your audition tapes!
The overall prize:
From the four riders we select, you the public will then vote for the winner, or from the four selected, Fibregenix Australia will select the winner in the event of a tie. The winner will receive a year's supply of Fibregenix products for one horse or pony (one product of their choice each month. The three runners up will receive a 20% discount voucher off any of the Fibregenix products to use at our on-line store.