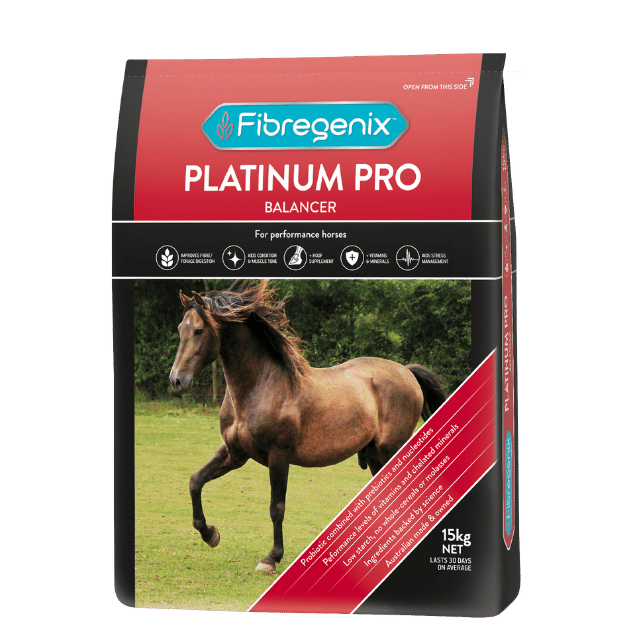 Fibregenix Platinum Pro
The best choice of equine supplements for feeding performance horses, veterans and those with compromised digestive systems. Eg. ulcer prone, colics and scouring. Supports the gut during courses of medications such as antibiotics.
This is a technically advanced feed balancer that takes equine nutrition to a higher level. Its unique formulation delivers the optimum balance and level of each nutrient with a synergistic effect to promote optimum health and performance.
1 bag will last the average horse 30 days
Fibregenix Lami Low-Cal
For all overweight horses and ponies, good doers, laminitic or other metabolic conditions, confined to stable/convalescence.
Managing the diets of overweight or laminitic horses and ponies is often a huge headache for owners.  Neither category should be starved as this can lead to further issues such as ulcers or colic as well as mental stress.
1 bag will last the average horse 30 days.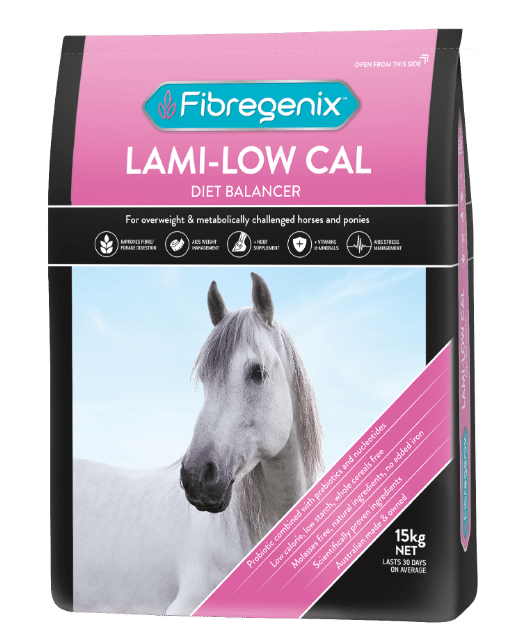 Fibregenix Prime Original 
The best choice for leisure horses and ponies, showing, dressage up to and including Novice/medium level and broodmares, foals and young stock.
If you have a horse or pony that's could do with more condition, has poor quality hooves and/or has a coat that has lost its sparkle, perhaps his digestive system isn't quite as healthy as it should be which is affecting his temperament, then Fibregenix Prime Original is the product you need. 
1 bag will last the average horse 30 days.
Fibregenix Joint & Bone RLF
Assists to reduce inflammation, protect cartilage and boost immunity & improve your horse's joint health and well being
There are numerous joint supplements on the market and many of these are restricted to one or two basic ingredients, which although can help some joint problems, do not offer a complete range of scientifically proven ingredients, to target specific areas and give maximum benefit to the horse. 
1 bottle will last 40 days.
The key active ingredients in Fibregenix Joint & Bone RLF are: Rosehip (Rosa canina), Hyaluronic Acid (HLA), Glucosamine HCL, MSM (Methyl sulphonyl-methane), Vitamin D3 (cholecalciferol), Calcium Chelate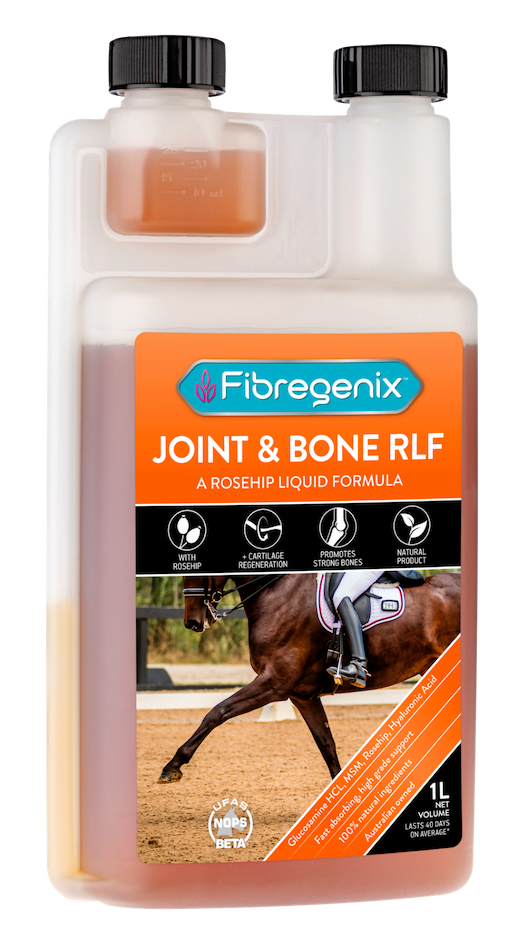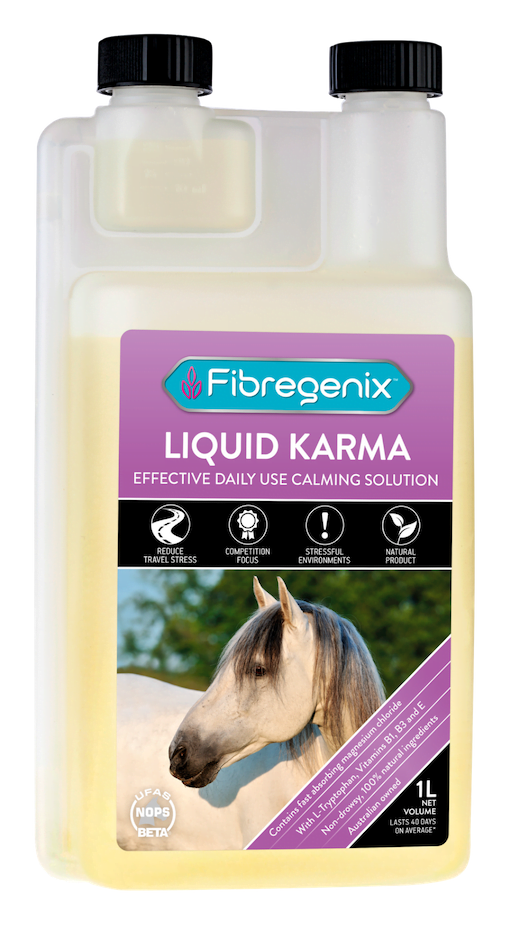 Fibregenix Liquid Karma
Free Karma paste with every purchase. Limited time
There are so many equine calmers on the market and choosing the most effective one for your horse can be challenging.
Fibregenix's scientifically advanced Liquid Karma can play a significant part in producing consistent improvements in temperament, trainability and performance, without compromising alertness on a wide range of horses and ponies. 
1 bottle with last 40 days.
Fibregenix Karma Paste – calming on the go!
For best results feed one 15ml 'calm' approx. an hour before the stressful event and if required another 15ml half an hour before.
Fibregenix's calming paste is ideal for all horses and ponies and comes in a palatable natural liquorice flavour. Each easy to use syringe provides two 15ml serves and with no banned substances.
Contains fast-acting Magnesium Chloride, L-tryptophan and Vitamins B1, B3 and Vitamin E, all providing a positive effect on the nervous system to assist in keeping a horse relaxed and settled. Karma paste syringes are:
Non drowsy – Suitable for use in competition
100% natural – No artificial colours or flavours
Suitable for – Competing/Travelling/Stable confinement or any other stressful situation.