Fibregenix Prime Original 
The best choice of horse feed supplements for leisure horses and ponies, showing, dressage up to and including Novice/medium level. Also ideal for broodmares, foals, and young stock.
Do you have a horse or pony that could do with more condition? Does he have poor-quality hooves and/or a coat that's lost its sparkle? Perhaps his digestive system isn't quite as healthy as it should be which is affecting his temperament and overall well-being. Then Fibregenix Prime Original is the product you need. 
1 bag will last the average horse 30 days.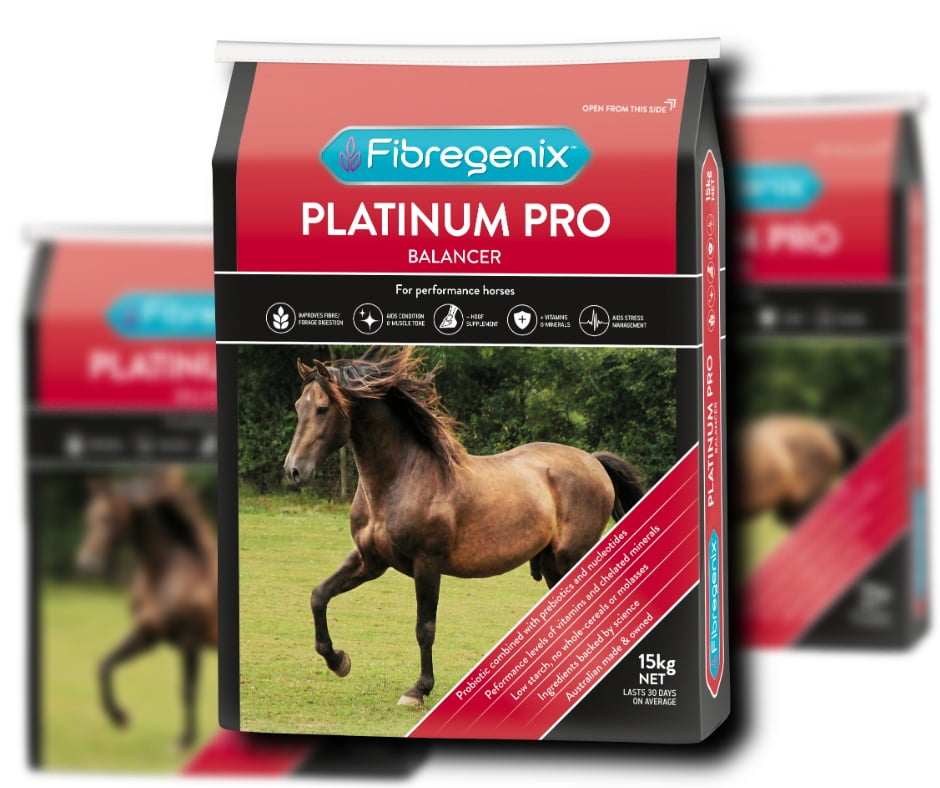 Fibregenix Platinum Pro
The best choice in balancer supplements for feeding performance horses, veterans and those with compromised digestive systems. Eg. ulcer prone, colics and scouring. Supports the gut during courses of medications such as antibiotics.
This is a technically advanced feed balancer supplement that takes equine nutrition to a higher level. Its unique formulation delivers the optimum balance and level of each nutrient with a synergistic effect.  A superb way to promote optimum health and performance.
1 bag will last the average horse 30 days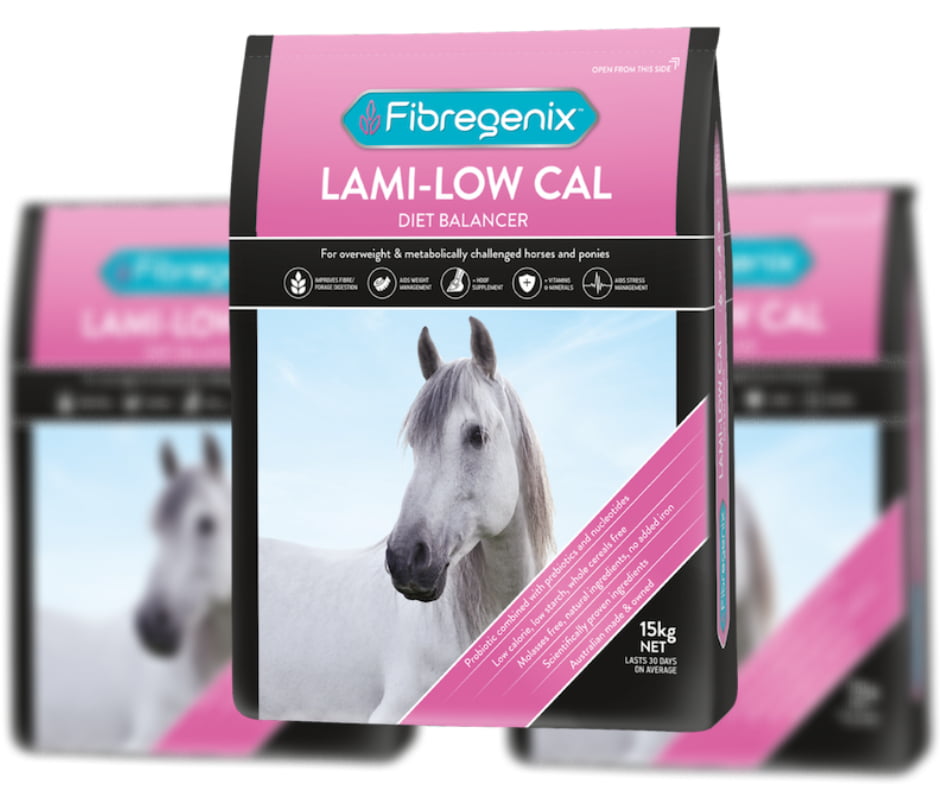 Fibregenix Lami Low-Cal
Managing the diets of overweight or laminitic horses and ponies is often a huge headache for owners. Furthermore, finding the very best equine supplements to support the diet for weight management or metabolic conditions is a minefield. 
Neither category should be starved as this can lead to further issues such as ulcers or colic and mental stress. Therefore make Fibregenix your number one go-to for the best source of beneficial nutrients.
Ideal for any overweight horses and ponies, good-doers, laminitic, other metabolic conditions and stable confinement/convalescence.
1 bag will last the average horse 30 days.