With rising costs of living affecting our lives including horse ownership, it makes sense to find an option where you don't compromise on quality, but you do save on your annual feed budget.
All examples are from actual diet reviews
Best viewed in landscape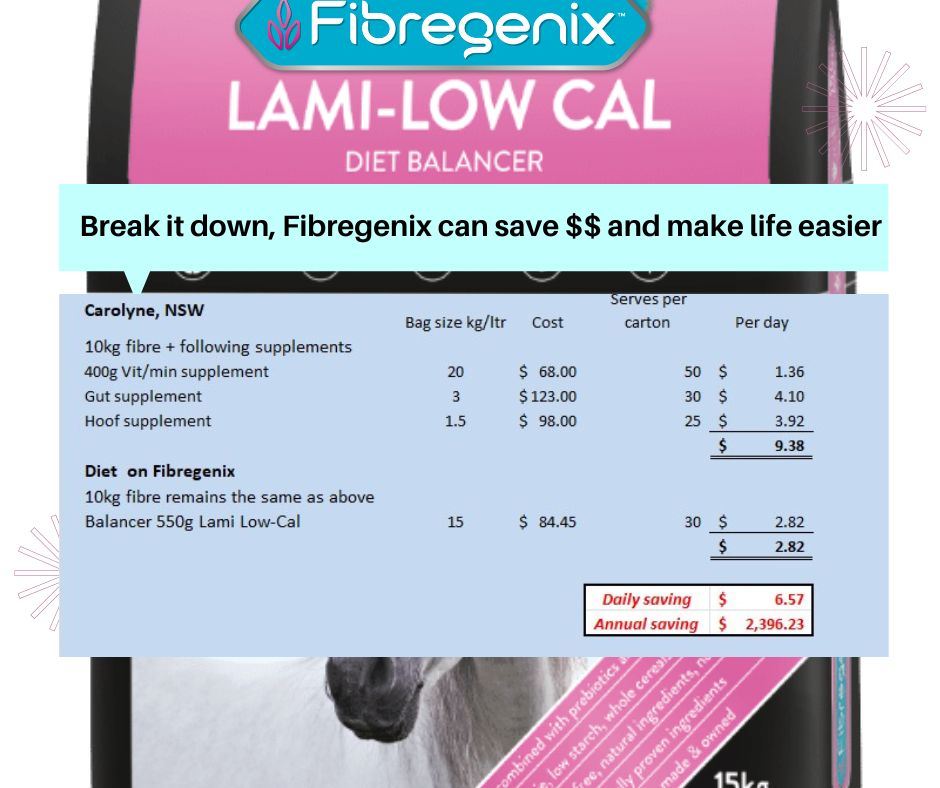 Over the past 10 years and with over 4000 diet reviews under our belt, our outstanding formulations have ensured that you, the horse owner, can SAVE dollars by consolidating your horse's supplements into 1 product.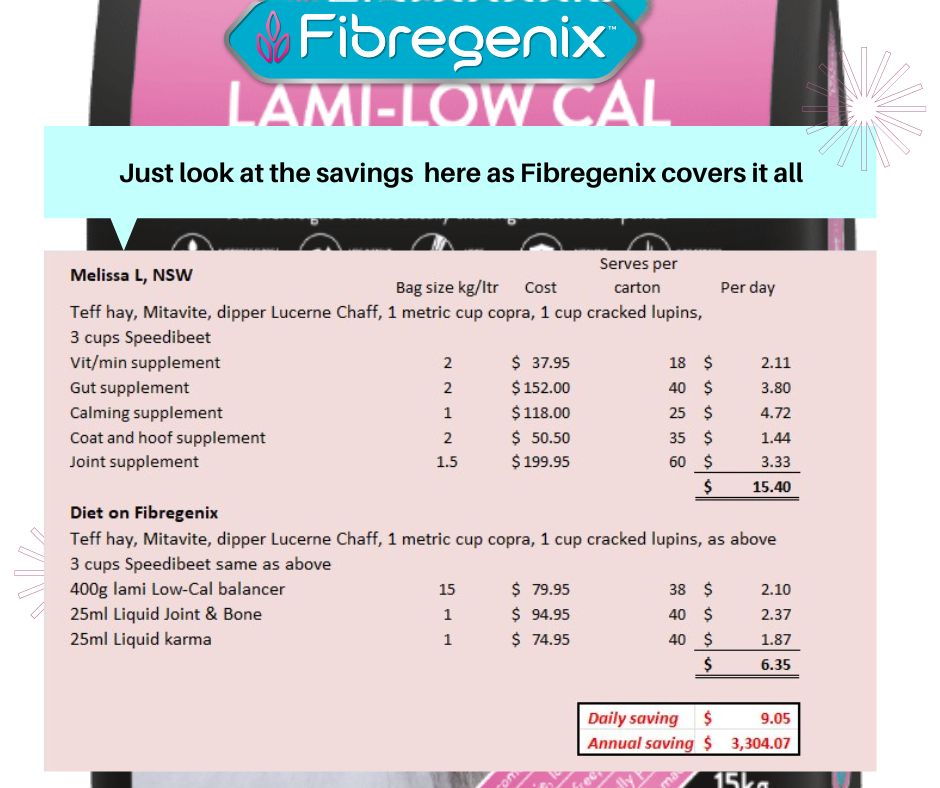 The good news is, that despite the initial perceived high cost, you'll find that you WILL save money long term.
Take a look at some recent examples direct from our diet reviews which highlight how much owners have been able to save.