Home » Spring Clean Your Horse's Diet
​A FRESH START…SPRING CLEAN YOUR HORSE'S DIET
The best diet for horses means finding the best and simplest ways to optimise general health. Whether a paddock ornament or a high-level performer, it's never too early or too late to Spring clean your horse's diet.   It's one of the most important things you can do for him.  The pay-off will be a happy, re-energised and stress-free horse that looks, feels and performs his best.
Keeping things simple can make a huge impact on long term overall health and well-being. Just start your Spring clean with these 3 basic steps….
1. CHECK DIGESTIBLE ENERGY INTAKE
Too much digestible energy for daily requirements = weight gain and/or hot, fizzy behaviour and vice versa.
SOLUTION:
WEIGH ALL FEED INCLUDING HAY AND CHAFF, EVERY FEED!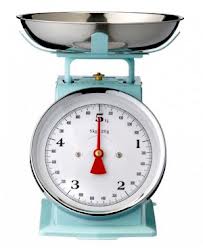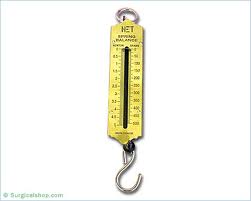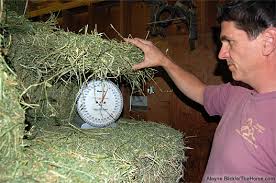 You can't manage what you don't measure, right? Hay, chaff and hard feeds vary in weight and volume. Make sure your horse is getting the correct amount of fibre for his size and weight. Purchase a spring balance and scales and get weighing.  Managing digestible energy intake will ensure your horse gets his appropriate nutrients and daily fibre gut fill.  Weigh your horse too; you can use a tape or a weighbridge.  Work on approx. 2% of body weight for daily total dry matter intake.
2. CHECK AND ASSESS WORKLOAD REQUIREMENTS    
Be honest with the work you give your horse – really honest. The best diet for horses means feeding for the work done and not what you think he is going to do.  Any time off work means you should reduce or cut out hard feeds appropriately.
CONSIDER WHETHER YOUR HORSE REALLY NEEDS HARD FEED
Think about the work your horse is doing and ask yourself – where would he naturally get his energy from?  Yep, fibre of course!  Remember fibre provides the main source of a horse's energy intake.  Many horses in light up to medium work perform perfectly well on just quality fibre.  As long as their essential nutrient intake is being met, they'll be good to go.
If your youngster is just starting work, don't oversupply digestible energy.  Too much energy and you could be dealing with hot, fizzy behaviour and a whole heap more!
A really hard-working horse will likely need some sort of starch-based hard feed for fast-release energy.  In this case, manage the diet carefully by splitting hard feed into several small portions. This avoids overloading the digestive system with too much starch in one meal.
For grain sensitive horses or where there are metabolic challenges, consider replacing some or all the hard feed with oil. This will provide calories but in a slow-release, 'cool' energy form.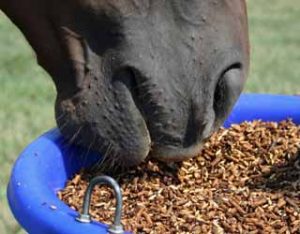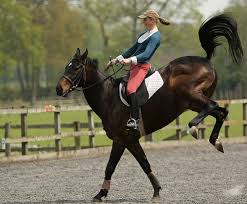 3. CHECK ALL ESSENTIAL NUTRIENTS ARE BEING MET
How do you check this?
SOLUTION:
There are 3 easy options to check whether your horse's essential nutrients are being met:
Look at the horse – A healthy horse has a glossy coat, good condition hooves, bright eyes, plenty of energy and an overall happy outlook. Sometimes it's good to just let the horse speak for himself!
Diet review and nutrition consult.  You can contact us for this.  We pride ourselves on being thorough!
Computer feed programmes. Can be useful for checking vitamin and mineral levels in the diet.  However, algorithm-based programmes can't take into account every possible feed anomaly despite their best efforts.  Without hay and/or pasture analysis they aren't going to provide you with the full picture. The biggest part of your horse's diet is forage which will supply many of his essential nutrients. Without analysing this, inputting just hard feeds and supplements won't provide the full picture and could be misleading…
SHORTFALLS IN THE DIET…
It's not just grass that has fluctuating levels of nutrients. Hay is also susceptible from the moment it's harvested, baled and stored.  Hay nutrient quality depends on
the time of year when cut, (protein, vitamin and mineral levels)
time of day when cut, (NSC levels – this is the starch plus water-soluble carbohydrate content)
how long it has been stored for (vitamin depletion). Once the grass has been cut for hay it loses vitamin E. Neither is it a viable source of essential fatty acids such as Omega 3. Also, the longer hay is stored for, the less Vitamin A it contains.
THE BEST DIET FOR HORSES PROVIDES QUALITY ESSENTIAL NUTRIENTS
Feeding a premium quality Fibregenix balancer supplement is a no-fuss and simple way of bridging nutritional gaps.  It'll supply every nutrient required as well as sophisticated digestive aids – all in one product. This saves you having to buy individual supplements (which gives better value and savings long term).  It also helps to prevent further dietary imbalances and potential toxicity from over-supply.
THE BEST DIET FOR HORSES PROMOTES HEALTH & VITALITY…
A Fibregenix balancer supplement is a logical approach to managing the nutrient intake in your horse's diet. Our balancer supplements are so concentrated you'll be feeding in grams and not kilograms!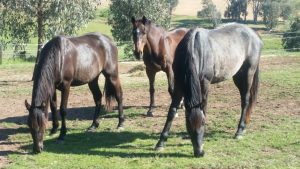 Worried about weight gain or have a good doer?  Fibregenix Lami Low-Cal balancer provides the essential nutrients needed every day, even on a restricted diet.
Worried about your horse's condition or topline?  Fibregenix Prime Original will aid condition and topline providing all the ingredients for great overall health. Peak health inside always reflects on the outside.  You'll see a shiny coat with the silkiest feel even when clipped. With quality protein and high levels of folic acid, it's also ideal for broodmares, foals and youngsters.
Concerned about your performance horse that's working super hard? Do you have a veteran or horse with a compromised digestive system? Fibregenix Platinum Pro performance balancer is a technically advanced feed balancer formulated specifically for the fit performance horse. It delivers the optimum balance and level of each nutrient with a synergistic effect.  This helps to optimise and enhance health and performance.
CONCLUSION
Giving your horse's diet an overhaul doesn't have to be a painful task.  Make these 3 simple ways of how to spring clean your horse's diet, part of your horse's daily management,  Fibregenix makes it so much easier to simplify a diet whilst providing the right nutrients for great health.
Reviewed and updated March 2021